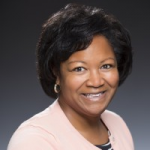 Ms. Howard has over 20 years of experience in the legal, policy and advocacy arenas. She is currently a member of the leadership team at First Focus, serving as the Vice President of Early Childhood Policy. In that capacity, Ms. Howard is responsible for leading the organization's work in cross-cutting policy initiatives that impact the early health, development and well-being of children, with specific emphasis on children at risk of significant health, educational and economic disparities.
She previously worked as the Director of Policy for the Nurse-Family Partnership, one of the leading evidence-based home visiting programs. There, Ms. Howard was instrumental in helping to create and enact the Maternal, Infant and Early Childhood Home Visiting Program (MIECHV), which is a $1.5 billion grant program supporting the implementation and expansion of evidence-based and promising home visiting programs nationally to improve the early health and development of pregnant women, children and families living in poverty. She recently helped lead efforts to secure FY 2015 extension funding for the MIECHV Program.
Ms. Howard has worked as legislative counsel in the office of Senator Ken Salazar (D-CO) where she focused on health and education policy, including Medicaid, Medicare, the Children's Health Insurance Program, and No Child Left Behind, among other initiatives. Prior to that, she served as Deputy Attorney General in the Colorado Office of Attorney General where she supervised attorneys practicing employment and regulatory law and worked on higher education policy issues, such as affirmative action in higher education.
Ms. Howard has also practiced product liability and employment law at private law firms in Pennsylvania, New Jersey, and Colorado.