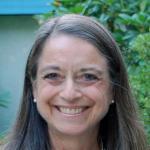 Sherry Perlstein, is a clinical social worker with over 35 years of experience as a mental health clinician and senior manager. She is currently a psychotherapist in private practice in New York City with a focus on trauma and life transitions, and provides executive coaching for senior leaders of non-profit human services agencies.
From 1986 – 2016 she was President and CEO of the Child Guidance Center of Southern Connecticut (CGC). During her tenure the number of children served annually increased from several hundred to over 2000. Strategies initiated to increase access to services included opening multiple community offices; launching school based and in-home services; and demonstrating a commitment to sensitivity and inclusiveness in serving an economically diverse, multi-cultural community.
New programs were implemented to meet changing community needs; innovative diagnostic and treatment services were initiated based on the most current research in the field promoting best practices and enhancing effectiveness and outcomes. Program expansion included 24-hour emergency mobile crisis services; intensive in-home therapy and care coordination programs; and implementation of Child First, as part of the second Connecticut cohort. Serving as a model for state-wide replication, an interagency child sexual abuse response team was launched at CGC, integrating criminal justice and child protective services investigations and providing comprehensive services for child victims and non- offending parents.
Ms. Perlstein was honored by Connecticut's Commissioner of DCF for her work as founding Chairperson of the Connecticut Youth Suicide Advisory Board and for the Committee's success promoting legislation that enabled youngsters to access mental health services without parental consent. She also received awards from the Sexual Assault Crisis and Education Center, for her work on behalf of child sexual assault victims, and the Helen Alvord Award for Professional Excellence from the United Way of Greenwich.
Ms. Perlstein was appointed to the Behavioral Health Partnership Oversight Council of the Connecticut State Legislature, co-chairing the Child and Adolescent Committee and served on the Governor's Blue Ribbon Commission on Mental Health. She was a member of the Board of the Domestic Violence Crisis Center and was Chairperson of the Children's Division of the Connecticut Community Providers Association, serving on the Board's Executive Committee.
Prior to assuming the leadership of the Child Guidance Center, she was Director of Mental Health Services for New York City's Victim Services Agency, a city-wide agency helping over 100,000 victims of crime annually. She was instrumental in developing and implementing training curriculums for the New York City Police Department and City hospitals promoting effective response to victims of domestic violence and child sexual abuse. Early in her career she was a clinical social worker at Metropolitan Hospital, and a Community Relations Worker for the Department of Parks, Recreation and Cultural Affairs.
Ms. Perlstein received her MSW from Hunter School of Social Work and completed her undergraduate degree in psychology and sociology at City College in New York. She completed professional training programs at Harvard Business School, Strategic Perspectives in Nonprofit Management, and at Springfield College, Nonprofit Management Institute.