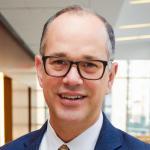 Chief Development Officer
With nearly 30 years of experience in the philanthropic sector and a track record of success in the cultivation of high-level prospects and new program creation and development, Cliff Wasser has joined the Child First team to implement a comprehensive fundraising plan that enhances our culture of philanthropy and aligns with our overall Strategic Plan. Cliff has been the lead fundraiser, or served as a senior development team member, for several highly regarded non-profit organizations in the NY Metropolitan area, including New York Law School, The Rockefeller University, White Plains Hospital, and Columbia-Presbyterian Medical Center.

Throughout his career, Cliff has personally cultivated and closed hundreds of five-, six- and seven-figure gifts from individuals, corporations and foundations, and has worked on and/or led special events that have raised millions of dollars. He collaborates with the entire team – and organizational leadership – to develop and implement fundraising plans with specific priorities and ambitious, yet achievable, goals.

Cliff received a B.A. from The Johns Hopkins University and a J.D. from St. John's University School of Law.