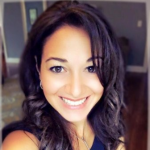 Nicole Daoust has over 15 years of diverse experience in Human Resources, Operations, and Management. She is recognized for strategically developing and implementing Human Resource best practices, policies, and operations with growing companies. She has extensive HR generalist experience, including recruitment and staffing, employee relations and retention, compensation and benefits, compliance and labor relations, and HRIS administration.
Ms. Daoust has previous experience in the non-profit industry as Director of Operations at Community Housing Network, where she developed the company's first HR Department--as the company tripled in size, went on to be recognized as Crain's Coolest Places to Work, and repeatedly made the Top 100 Workplace List.
Ms. Daoust is a Certified Professional in Human Resources (PHR) and a member of the Society for Human Resource Management (SHRM).