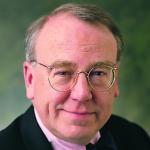 Mr. Schmeltzer began working at Patterson Belknap Webb & Tyler LLP as an associate following his graduation from Fordham University School of Law in 1974 and became a partner in the Corporate Department in 1982. He retired from the Firm in 2014.
Mr. Schmeltzer's practice has consisted of representation of publicly traded oil and gas, mining and investment companies. He also represented hedge funds and a number of early stage companies. A large part of his practice involved transnational mergers and acquisitions and infrastructure projects. He has participated in major infrastructure projects in the former Soviet Union. In addition, he advised on compliance aspects of the Bank Secrecy Act and the USA PATRIOT Act, having advised a number of money center banks in connection with both compliance programs and violations of such statutes. Mr. Schmeltzer has a long history of representing both investors and funds in the venture capital and hedge fund areas, having been responsible for creation of the "ERISA and foundation outs" used by most venture capital funds.
Mr. Schmeltzer also represented a significant not-for-profit housing corporation, including all aspects of fund raising, state and federal grants, construction and management of multiple properties. He has lectured on the Bank Secrecy Act and has spent significant time both in the CIS and Europe on project finance, acquisitions and other transactions. Born and raised in New York, New York, Mr. Schmeltzer is a graduate of Phillips Exeter Academy and Princeton University and currently lives in Greenwich, Connecticut.